This year the General Assembly looked back on the EUCARIS operation in 2018/2019 and looked ahead to 2020 and beyond.
An important development at the moment is the use of EUCARIS to fight European VAT fraud; starting January 1st 2020 all Tax Authorities in Europe will be connected to EUCARIS for the exchange of vehicle owner/holder information.
During the meeting there were various presentations from the European Commission, CITA, PCC SEE, Council of Bureaux and AAMVA.
At this meeting, Mr Servi Beckers (NL/RDW) was re-appointed as Chairman EUCARIS for another year.
Mr Roelof de Graaf was appointed as the new EUCARIS Manager Operations from 1 January 2020, succeeding Mr Herman Grooters (NL/RDW), who is stepping down as Manager Operations EUCARIS.
Under the chairmanship of Mr Servi Beckers there was unanimous agreement for the EUCARIS developments in 2020. The most important development in 2020 will be the implementation of EUCARIS for the corss-border enforcement of toll violations.
For the years after 2020 the focus is on the exchange with countries outside the European Union and the use of EUCARIS for the international exchange of vehicle insurance data.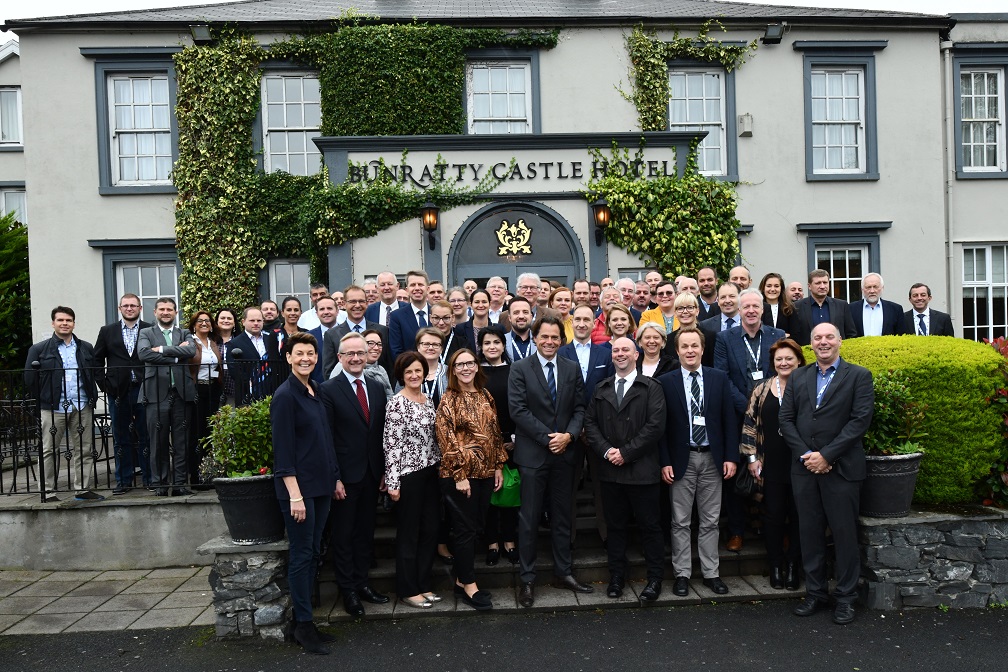 Over 80 colleagues from 29 European registration authorities met on October 3rd and 4th in Bunratty, Ireland, during Hurricane Lorenzo for the annual EUCARIS General Assembly.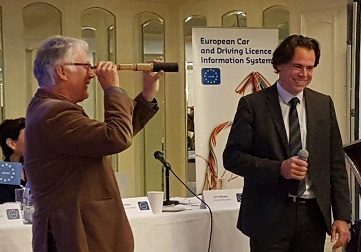 Herman Grooters steps down as Manager Operations.